American College of Occupational and Environmental Medicine
Improving the care and well-being of workers through science and the sharing of knowledge.
---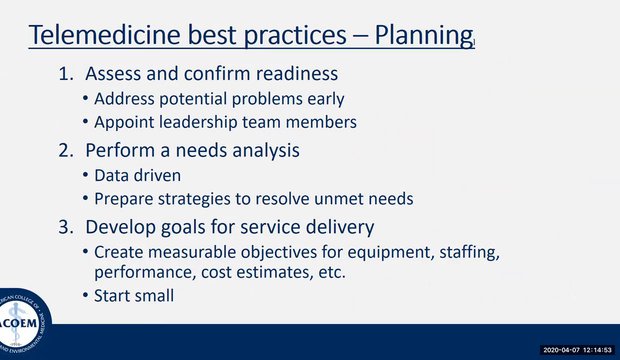 How Telemedicine Reduces the Costs During COVID-19? What Do you Need to Do to Successfully Plan, Design, Set Up and Implement Telemedicine in Your Organization? How to Assure the Continuous Quality Improvement Process?
July 3, 2020
---