American College of Occupational and Environmental Medicine
Improving the care and well-being of workers through science and the sharing of knowledge.
---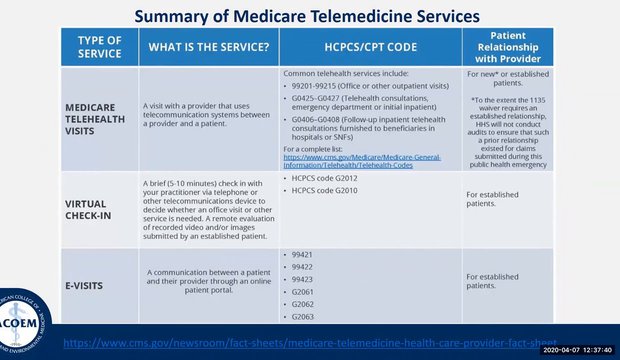 What Are the Medical Conditions in Which the Telehealth Is Used the Most? What CMS's Expansion of Telehealth With 1135 Waiver Adds to the Current Telemedicine Practice? How to Code Telemedicine Visits?
July 3, 2020
---