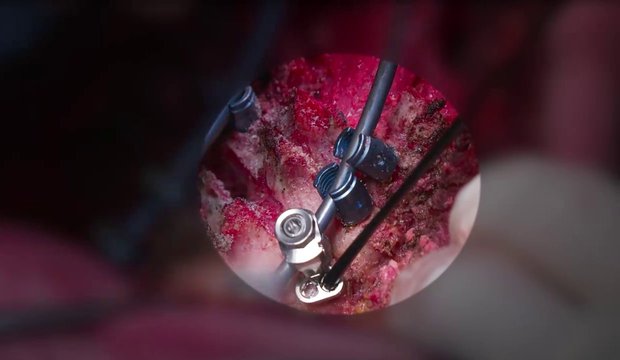 Correcting a Cervico-Thoracic Deformity. Chapter 5 of 7: Enhanced Fixation
December 18, 2020
---
Dr. Ames and Dr. Osorio demonstrate the usage of a new implant called MULTIPOINT SECURE™ to augment a lateral mass screw. They discuss how and when they would use the implant to re-enforce a lateral mass screw and improve resistance to pullout.
This content is intended for Health Care Professionals in the United States. To view educational resources, visit
www.jnjinstitute.com
.
Pedicle Subtraction Osteotomy