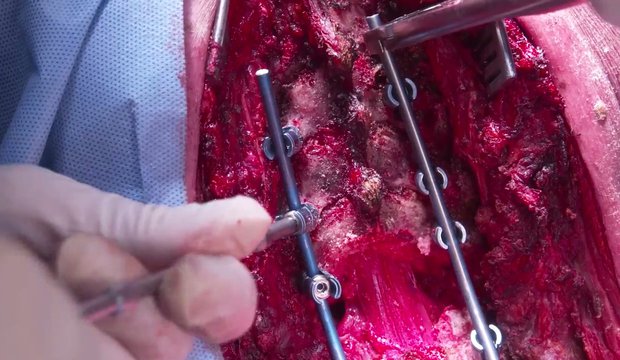 Correcting a Cervico-Thoracic Deformity. Chapter 6 of 7: Rod Reduction and Intraoperative Repositioning
December 18, 2020
---
Dr. Ames and Dr. Osorio demonstrate the rod reduction step in a cervical deformity procedure. They discuss watch outs and best practices for this critical step. They demonstrate how to utilize the head positioning device to ensure the correction is achieved and the osteotomy is closed.
This content is intended for Health Care Professionals in the United States. To view educational resources, visit
www.jnjinstitute.com
.
Pedicle Subtraction Osteotomy