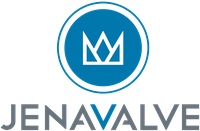 JenaValve
JenaValve is a medical device company developing the first transcatheter heart valve for the treatment of aortic regurgitation (AR).
The Trilogy System is the only device approved in the EU for the treatment of severe, symptomatic AR and severe, symptomatic aortic stenosis in patients that are high-risk for surgical valve replacement.
In the US, JenaValve is enrolling in the ALIGN-AR Clinical Trial. Visit www.Discover-AR.com to learn more about the study.
The Trilogy Heart Valve System is not for sale in the US and is limited by Federal (or United States) law to investigational use.
---