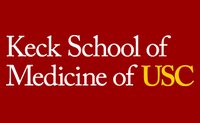 Keck School of Medicine of USC
We are dedicated to promoting health, preventing and curing disease, advancing biomedical research and educating tomorrow's physicians and scientists.
---
RA and Biologic Therapies Update: Where Do Products Fit on the RA Spectrum of Treatment? What Are Specifics on TNF Inhibitors, Il-1, Il-6 Receptor Blockers and CD20 Antigens on Lymphocytes?
November 11, 2020
---