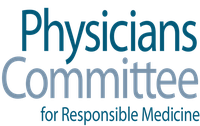 Physicians Committee for Responsible Medicine
Physicians Committee is dedicated to saving and improving human and animal lives through plant-based diets and ethical and effective scientific research.
---
Can Food Affect Hormones Like Estradiol and Lead to Bad Outcomes Like Cancer, Dysmenorrhea, Infertility? Can a Plant Based Diet Relieve Menstrual Pain Symptoms? Can Dairy Products Harm Fertility?
June 9, 2020
---