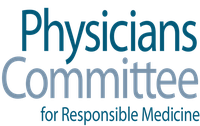 Physicians Committee for Responsible Medicine
Physicians Committee is dedicated to saving and improving human and animal lives through plant-based diets and ethical and effective scientific research.
---
Do Ketogenic Diets Work and Are They Safe? What Is the Mechanism of Ketosis and What Are the Associated Risks for CVD, Diabetes, LDL levels and Alzheimer's Disease?
June 9, 2020
---