Smith & Nephew
Technology Comes to Life with Smith+Nephew Virtual Experience
We are excited to launch this new virtual trade show experience showcasing our Orthopaedics, Sports Medicine and Wound focus product launches and innovations for 2020. Watch videos, hear from experts and see how our Digital OR can shape the future of surgery.
https://www.snvirtualexperience.com/
---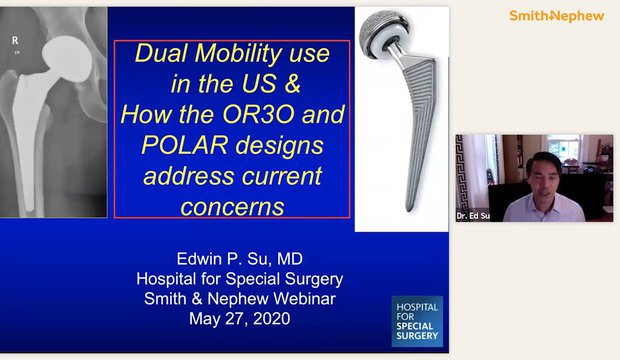 Dual Mobility Indications - Primary to Revision Hip Surgery
February 24, 2021
---
Dr. Su describes the trends in the dual mobility market and the introduction of an advanced modular dual mobility option.