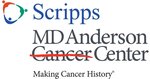 18 others would like to attend.

I need an invite
Saturday, August 10, 2019 7 AM - 4 PM America/Los_Angeles
Add to Calendar
San Diego, Los Angeles, San Francisco and Orange County, CA
Event info

Register HERE!


Scripps MD Anderson's 2019 Oncology Update is a one-day conference designed to offer clinicians and advanced practice providers a comprehensive overview of the most recent advances in the treatment of various oncologic malignancies. During this educational course, clinical experts in the fields of hematology and oncology will provide an overview of key findings from practice changing studies and the latest clinical data as presented at the 2019 annual meeting of the American Society of Clinical Oncology (ASCO). Esteemed faculty will review exciting and important abstracts presented at the ASCO meeting and discuss their relevance to the clinical oncology practice.
This conference will be held on:
July 13th
Marriott La Jolla
San Diego, CA
July 27th
Le Meridien Delfina Santa Monica
Los Angeles, CA
August 10th
Marriott Union Square
San Francisco, CA
August 24th
Newport Beach Marriott Hotel & Spa
Orange County, CA
Educational Objectives:
After attending this live activity, participants should be able to:
Discuss innovative and practice-changing data presented at the 2019 ASCO Annual Meeting.
Assess advances in clinical oncology research.
Evaluate the role of new diagnostic techniques and therapeutic approaches in treating a number of oncologic malignancies.
Incorporate new, evidence-based treatment strategies into clinical practice.
Target Audience:

Medical Oncologists
Hematologists/Oncologists
Gynecological Oncologists
Radiation Oncologists
Internists
Physician Assistants
Nurse Practitioners
Oncology Nurses
Course Syllabus
Click HERE to view the syllabus
---