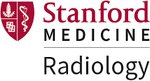 9 others would like to attend.

I need an invite
Friday, October 4, 2019 7:30 AM - Saturday, October 5, 2019 1 PM America/Monterrey
Add to Calendar
Monterey Plaza Hotel Monterey, CA
Event info
Register HERE
DESCRIPTION

Stanford Radiology CME is pleased to present Body and MSK MRI: Clinical Updates and Practical Physics, in Monterey, California this Fall. This course will review physical principles from basic MRI to recent advances in coils, acceleration, image contrast and motion correction. We will describe how these principles are applied to achieve robust, high quality images. Attendees will learn how to perform and interpret body MRI exams for indications such as renal tumors, prostate cancer, rectal cancer, inflammatory bowel diseases and more.

Through lectures, question-and-answer sessions, and engaging panel discussions and debates, participants will be better able to optimize image interpretation, discuss controversial topics, and enhance interactions with clinician colleagues.
TARGET AUDIENCE
This program is designed for:
Radiologists
MR Technologists
Fellows and Residents
Allied Health professionals with a focus in radiology.
LEARNING
At the conclusion of this activity, learners will be able to:
Develop new strategies to correctly interpret common body MRI exams
Review the underlying principles of MR physics
Recognize image quality issues and execute strategies to correct them
Communicate image protocol decisions with colleagues to improve team efficiency
Faculty
Course Syllabus
Click HERE to view the syllabus
---