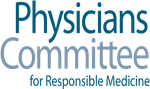 283 others would like to attend.

Register Now
Thursday, August 6, 2020 12 PM - Saturday, August 8, 2020 4 PM EST
Add to Calendar
Event info
Register HERE and use discount code "icnm20off" at checkout to receive 20% off register!

Description:
On behalf of the George Washington University School of Medicine and Health Sciences and the Physicians Committee, let me invite you to join us for the International Conference on Nutrition in Medicine, now taking place virtually on Aug. 6-8, 2020. Join health professionals from across the globe for three days of invigorating CME, all from the comfort of your home or office. Hear from president of the Physicians Committee, Neal Barnard, MD, the Cleveland Clinic's W.H. Wilson Tang, MD, renowned breast surgeon Kristi Funk, MD, past president of the American College of Cardiology Kim Williams, MD, and others! We'll cover controversies in nutrition research, the gut microbiome, keto diets, breast cancer prevention, Crohn's disease, foods and hormones, and more!
Lectures:
Conference attendees will have the option to choose between different live lectures each hour. Anything missed will be available on demand. Registration includes access to on-demand lectures after the conference takes place.
Accreditation:
Physicians, dietitians, nurses, pharmacists, and health and wellness coaches can earn up to 20 CME credits.
For more information visit: www.pcrm.org/icnm
---