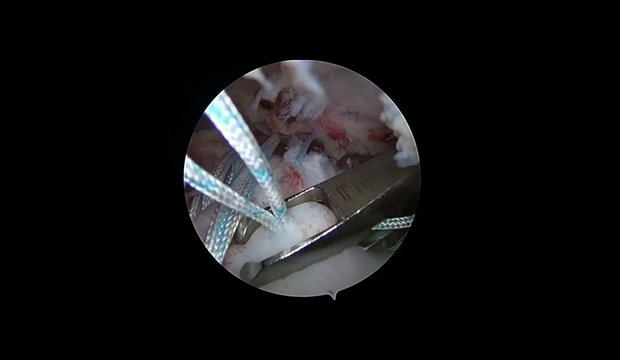 DERMIS ON DEMAND™ Allograft Arthroscopic Second Look
May 12, 2021
---
Please view my arthroscopic second look at Mitek Sports Medicine's DERMIS ON DEMAND™ Allograft.
I perform a revision rotator cuff repair using a suture spanning technique, with augmentation using DERMIS ON DEMAND™ Allograft, followed by an arthroscopic second look eight months post op.
Note that there is no audio to this four minute video, forward to the 3:25 mark to jump straight to the second look. A more comprehensive explanation to my approach will be available in the near future.
This content is intended for Health Care Professionals in the United States. To view educational resources, visit
www.jnjinstitute.com
.