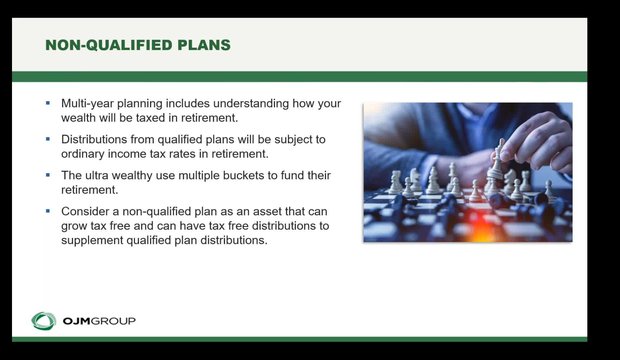 Do the Ultra Wealthy Pay Lower Taxes Than You Do?
April 9, 2019
---
Click here
http://www.ojmgroup.com/WMMSVUMEDI
for your free hardcopy or ebook download of OJM's book Wealth Management Made Simple. In this video, OJM Partner and CPA, Carole Foos, answers the question: "Do the ultra-wealthy pay lower taxes than you do?" She discusses ways for all taxpayers to create a multi-year plan that can reduce taxable income and maximize tax deductions under the new tax law.