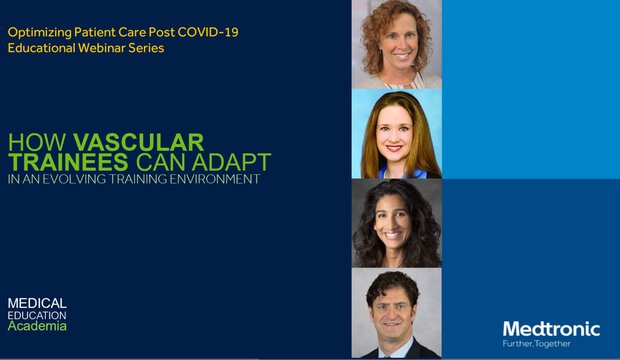 How Vascular Trainees Can Adapt in an Evolving Training Environment
August 28, 2020
---
In this pre-recorded webinar, Dr. Jean Starr, Dr. Venita Chandra, Dr. Dawn Coleman and Dr. Murray Shames discuss how COVID-19 has transformed training for vascular trainees and how to adapt using available resources.
Please refer to the Indications, Safety, and Warnings page for detailed information on implant procedure, indications, contraindications, warnings, precautions, and potential adverse events.
If you would like to learn more about Aortic Stent Grafts, please visit our educational website Medtronic Academy at http://medtronicacademy.com/explore-aortic.