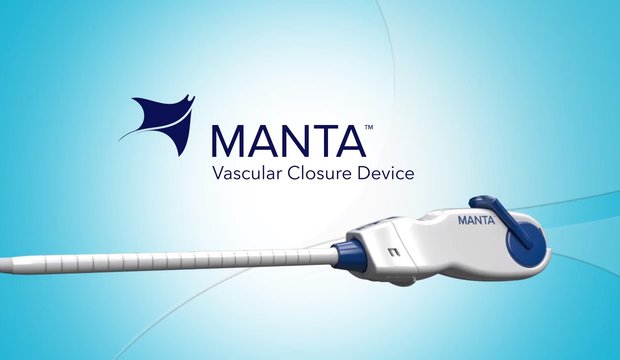 Meet the MANTA® Vascular Closure Device
May 20, 2020
---
Learn more about MANTA™ Device at:
https://Teleflex.com/MANTA

INDICATIONS FOR USE: The MANTA Vascular Closure Device is indicated for closure of femoral arterial access sites while reducing time to hemostasis following the use of 10-20F devices or sheaths (12-25F OD) in endovascular catheterization procedures.
Please see the instructions for use for complete product information.
CAUTION: Federal (USA) law restricts this device to sale by or on the order of a physician.
Not all products are available in all regions. Please contact customer service to confirm availability in your region.
Teleflex, the Teleflex logo, and MANTA are trademarks or registered trademarks of Teleflex Incorporated or its affiliates, in the U.S. and/or other countries. All other trademarks or registered trademarks are property of their respective owners.
©2019 Teleflex Incorporated. All rights reserved. MC-005249 Rev 0 02/19