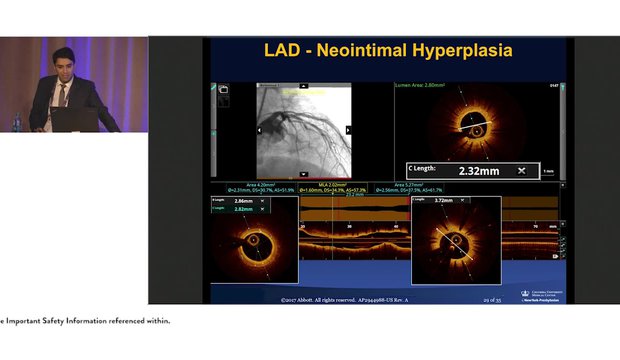 Chapter 5 out of 6: Dr. Ziad Ali presents an ISR case treated with OCT‐guided intravascular imaging.
For more information, click here to view HOW TO TREAT IN-STENT RESTENOSIS (ISR) WITH OCT step-by-step guide.
This course was recorded at TCT 2017 and does not reflect the opinion or views of the Cardiovascular Research Foundation.
Comments are disabled for this content.