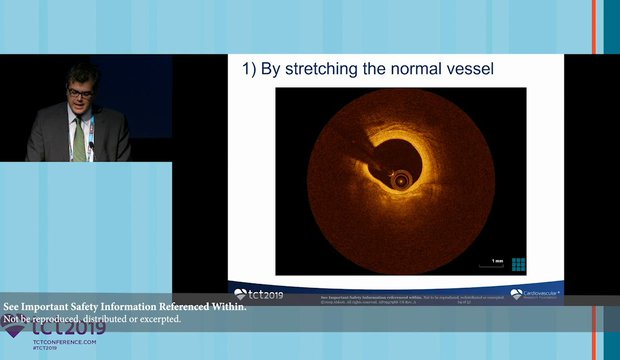 OCT Imaging: How One Should React to Automatic Expansion Data
April 8, 2020
---
In this video about the importance of stent expansion, Dr. Bezerra discusses automatic stent expansion data that's provided by
OCT Imaging (AptiVue software): two methods to measure expansion and how to apply this information to post-stent
optimization. He reviews a few cases to demonstrate how this is done in practice.

To learn more about OCT, visit www.AbbottOCT.com

This course was recorded at TCT 2017 and does not reflect the opinion or views of the Cardiovascular Research
Foundation.
Comments are disabled for this content.