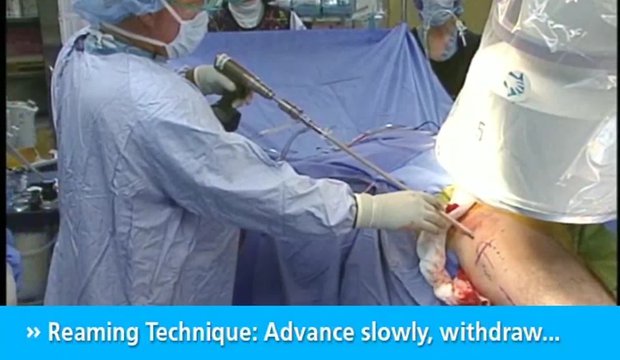 Reamer/Irrigator/Aspirator (RIA) Bone Graft Harvesting Demonstration
October 3, 2018
---
Watch orthopedic traumatologist Dr. Brent Norris (Oklahoma University) treat a critical-size defect in the tibia using autograft harvested with the Reamer/Irrigator/Aspirator system. Dr. Norris demonstrates how to effectively harvest large amounts of autograft for use in the induced membrane technique.
During the case Dr. Norris covers:
· Proper technique for use of the Reamer/Irrigator/Aspirator system
· Benefits of harvesting autograft from the femur/long bones
· Induced membrane technique in the treatment of critical size defects in long bones
Published on Jul 12, 2016
To learn more about RIA Technology, check out our
RIA Infographic
.
This content is intended for Health Care Professionals in the United States. To view educational resources, visit
www.jnjinstitute.com
.