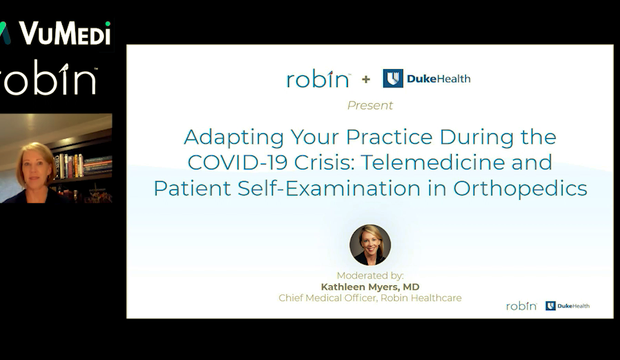 Adapting Your Practice During the COVID-19 Crisis: Telemedicine and Patient Self-Examination in Orthopedics
March 30, 2020
---
This seminar combines guidance on navigating the current need to transition your orthopedic practice to telehealth with presentations on clinically validated patient self-examinations of the hip and shoulder.
Click here to visit Robin Healthcare's site and connect with their team for help setting up your telepractice.
To view Instructional Video for Patients on Self-Administered Exam of the Shoulder for Telehealth click here.
To read more on Patient Self-Administered Examination for Femoroacetabular Impingement Syndrome click here.