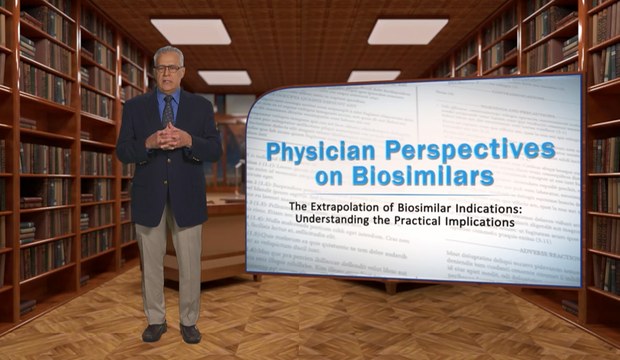 The Extrapolation of Biosimilar Indications
June 2018
---
Rheumatologist Dr. Gregory Schimizzi explains how a biosimilar may be approved for an indication for which it has not been evaluated in clinical trials, based on scientific justification.

Although the FDA may approve a biosimilar for all of the indications of its reference product, the biosimilar's manufacturer may have only conducted clinical trials for one or two indications. Hear Dr. Gregory Schimizzi clarify the concept of indication extrapolation. Visit www.ExamineBiosimilars.com for more info.
Comments are disabled for this content.