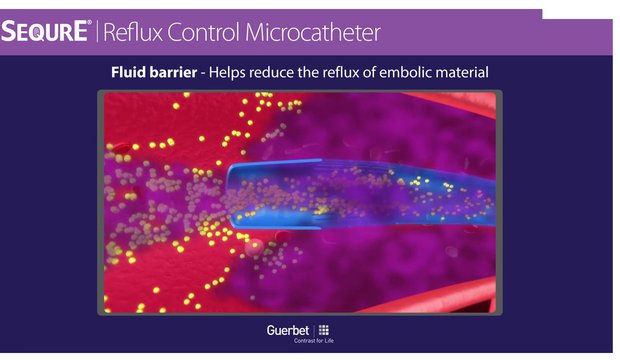 Unique Reflux Control Microcatheter Specifically Designed Using Flow Dynamic Principals, Creating a Fluid Barrier
March 2, 2020
---
This video shows the fluid dynamics of Guerbet's SeQure microcatheter for reflux control in an animation when injecting embolic beads. This is achieved by a fluid barrier to help reduce the reflux of embolic material.
The content is intended for Health Care Professionals in the United States. Visit
www.guerbet-us.com
for more information.