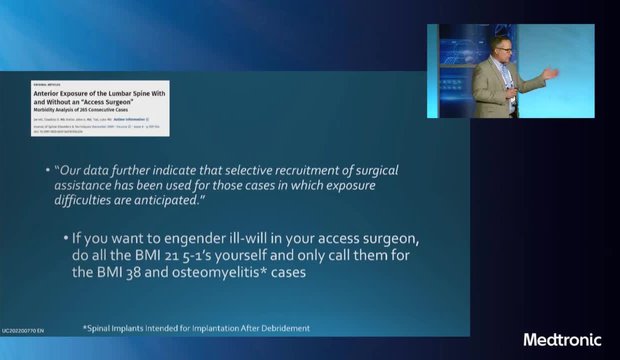 Why You Need an Access Surgeon
September 23, 2021
---
Dr. Eric Davis, access surgeon from the Norton Leatherman Spine Center, discusses the advantages of having an access surgeon for spine surgery cases.

Device usage is as described in United States (U.S.) approved labeling. Please consult approved labeling limitations relevant to your geography of clinical practice for device intended use.

For more educational information, healthcare providers may visit www.SpineAcademy.com.