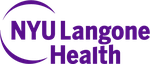 14 others would like to attend.

I need an invite
Friday, October 11, 2019 7:30 AM - 1 PM America/New_York
Add to Calendar
NYU Langone Health, Smilow Seminar Room, 550 First Avenue, New York, NY 10016
Event info
Course Description
This fourth annual hockey medicine course will address the safety, health issues, injuries, and treatment surrounding the sport of hockey with application to professional and recreational players of all ages. Given that sports participation, especially in hockey, has been growing over the years, a greater number of injuries have occurred as a direct result of hockey participation. Hockey injuries range from minor cuts and bruises to life threatening trauma caused by blunt and/or penetrating injuries, and this warrants the need for a greater level of education to health provides involved in the sport. By educating and training providers to adopt evidence based techniques, this activity is certain to improve outcomes across patient demographics and correct health disparities. Through hands on demonstrations as well as case study presentations, the course will cover a broad range of topics related to the sports medicine of hockey injuries.
Educational Objectives
After participating in this activity, clinicians should be able to:
Recognize the prevalence and wide range of hockey related health issues, and identify these conditions in a variety of patients
Recognize the importance of incorporating nutritional counseling, psychological assessment and treatment and components of performance enhancement for injury prevention and refer patients appropriately
Recognize the signs and symptoms, red flags, prolonged symptoms, of concussion related injuries, and refer pediatric and adult patients to the appropriate services
Target Audience
Orthopedic surgeons, primary care sports medicine specialists, physiatrists, advanced practice providers, physical therapists, athletic trainers, nurses, and orthopedic surgery residents.
For more info and to register: https://www.highmarksce.com/nyumc/index.cfm?do=pln.viewActivity&activityCode=213-20#Overview
Faculty
Course Syllabus
Click HERE to view the syllabus
---