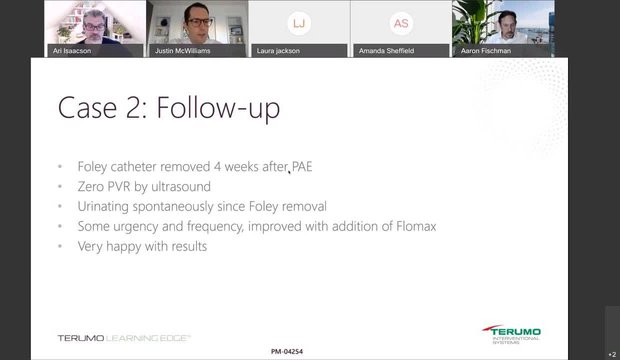 Going Further with PAE - Learn from the Experts: Complex Case Reviews and Discussion
February 19, 2021
---
Advance your PAE practice and expertise with Dr. Ari Isaacson, Dr. Aaron Fischman, and Dr. Justin McWilliams, as they discuss complex and challenging endovascular interventions for prostatic artery embolization. Understand how to overcome complex anatomy, access challenges, and gain insight into tips and tricks used by the experts.
To learn more about how Terumo Learning EDGETM can help you drive progress and improve patient outcomes in your practice or facility, visit our website or contact us.
Comments are disabled for this content.