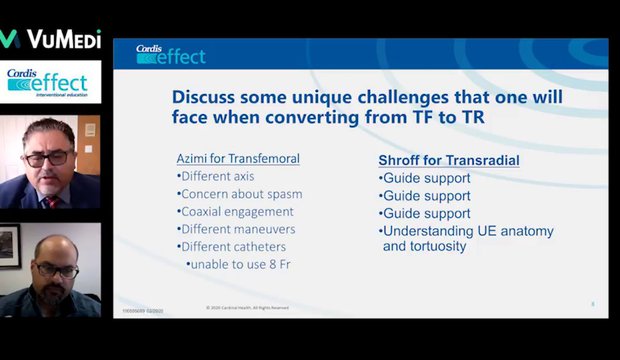 Transradial Practices in 2020
May 8, 2020
---
A discussion on the operators' choice of guide catheter selection when accessing radially vs. femorally. Discussion will include considerations for left sided vs. right sided shapes and support provided by selected shapes. Information will be shared on the Cordis@hand app and how to utilize for shape selection options.
It's here.
Cordis@hand simulation app
Download today on the App Store.