American College of Occupational and Environmental Medicine
Improving the care and well-being of workers through science and the sharing of knowledge.
---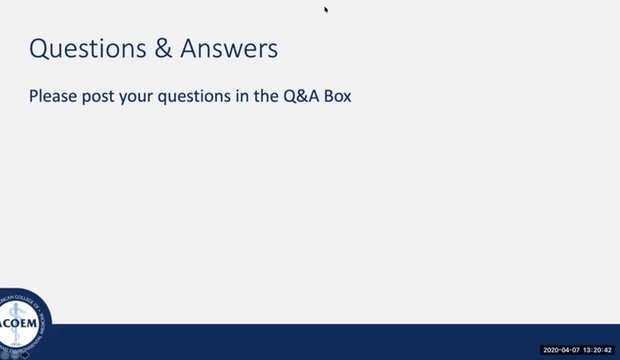 Q&A: How to Perform Different Types of Examination Via Telemedicine? Could Physicians and Nurses Perform Telemedicine Overseas? How to Assure Privacy and Follow Other Legal Requirements? Is Telemedicine Coding Same as In-person Visits Coding?
July 3, 2020
---